ThaneSkotos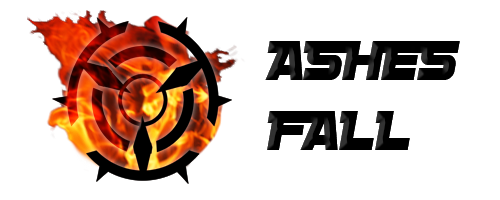 This is the main RO thread for the Ashes Fall competition. Please remember to subscribe to the following comps:
As well, here is the current fictions for easy reference:
Organizers will be participating in the RO as they are able, but will not count towards participation or placement.
---
###Team Breakdown
Team Alpha - Sang (Catacombs)
Tasha'Vel Versea
Macron Sadow
Shirai Dupar
Allistaire Von Drake
Armad
Maelous Ascarend
Scarlet Agna
Team Bravo - Atra (Shadowlands)
Bentre Stahoes
Sildrin Sadow
Shi Long
Darkblade
Malik
Jeric Cyrin
---
The Shadowlands
Sepros, Orian System
Atra's smirk disappeared almost the instant Sanguinius' back was turned. For all the emotions he had abandoned, sarcasm was the easiest to hold onto and build into a facade. His face became ice once more, his lips pressed into a thin line as his mismatched gaze moved between the volunteers for the Entar's 'Alpha' team. Macron was a surprise, albeit a welcome one. Under the the jungle's canopy, their mutual dislike might have blossomed into something a little more… unpleasant.
Still, the Sith would do what was best for the Clan, as he always had.
A flash of blue caught his eyes as Tasha'Vel maintained a brisk pace that would put even the most seasoned of soldiers through their paces. Ventus felt the vaguest sense of malice seething off the Twi'lek as she passed, and all of it seemed clawing towards Sang's back. He paid it no mind, better it remained squarely aimed on anything but him.
Atra didn't bother waiting to see who else would investigate the catacombs, it wasn't worth his attention. Instead, he pivoted in place and focused on the expanse of foliage that filled his gaze. He reached out with his senses, applying pressure outward with ever greater intensity until he broke free of his physical shell. Ethereal wisps of energy worked their way outwards like snakes, searching for something… anything!
Aside from so many kriffing insects his head was going to spin, the Quaestor of Shar Dakhan could feel nothing. "I don't like this," he muttered just beneath his breath.
"Is there anything you like?" The question's silken words slid unbidden into the Umbaran's thoughts, resulting in a low growl from him.
His sense of awareness snapped inward once more, his concentration no longer enough to maintain the effort. His thoughts followed the trail to its source, his head turning at a harsh angle back over his shoulder. Ventus' gaze settled on one of the shuttles furthest from him, spotting Xia seated just within the dark opening. Shi Long stood just outside the opening, leaning against the shuttle with a casual indifference. Again, Atra growled—though he wasn't consciously aware of that fact.
"Contact!"
The cry from just beyond their landing site caught the attention of the gathered Sadowans, punctuated by a sudden burst of concentrated blaster fire. The Warhost was nothing if not well trained, and the surprise of the unknown was one that could only be short lived. The men and women who had accompanied them on this excursion knew full well the threat they were walking into, even if they didn't know exactly what that threat was.
A sequence of small explosions burst through the foliage, carrying with them an array of shrapnel and dirt. The trio of troopers that had brought their weapons to bear came rushing into view once more, their rifles still held at the ready. Their captain was already barking orders, demanding a report on what exactly they had just unleashed their fury upon. It didn't matter to Atra though, his eyes had become entrapped by something unmistakably foreign to their environment, and all but glowing within the spectrum of his Umbaran eyes. He knelt down, grasping onto the metal limb.
Despite the newly added charring, the Quaestor could make out what appeared to be multiple joints that ended in an almost serrated point. He brought the tip up to his face, his nostrils flaring as he took in the scent. Then his tongue flicked out, playing over the surface for only a heartbeat before he grimaced. The taste of dried blood was rarely a welcome one, even for him. As he turned back towards the members of 'Bravo' team, Atra found himself cut off before he could say what he had in mind.
Unexpected momentum usually had that affect, after all.
Something solid clamped down on his shin and pulled before he had a chance to react, feeling the Force crawl up his spine in the same instant. He afforded himself a curse as his jaw slammed into the dirt, feeling his skull rattle with the sudden force of impact. The Quaestor was pulled into the brush, forcing his body to spin about so that he could at least see what had seized him.
It was a good thing he did, as a sudden flash of movement caused him to raise his left arm defensively. He felt the kinetic energy reverberate throughout his body as the creature drove vicious fangs into the meat of his arm, causing his prosthetic to spark around the wound in protest. Taking the opportunity, he pulled his saber into his hand with a subtle tug of the Force, igniting the blade and swinging savagely through the core of whatever it was that had sought to claim his life.
Bentre was the first to break through the brush, having been the closest, followed by Captain Killion—obviously no longer interested in his own troops. Atra shoved the heavy creature off, its core still glowing orange from the heat of his blade's passing.
Wait, glowing?
Atra inspected the punctures on his arm, eyeing the green fluid that seemed to be seeping out from them. Meanwhile, Bentre knelt down to examine the corpse. "Are you kidding me?" the Knight nearly shouted, drawing the Quaestor's attention.
"What's up?" Ventus inquired with an even tone.
"You've found yourself quite the interesting droid here," Stahoes remarked before looking up at the Quaestor with a grin, "can honestly say I've never seen anything like it."
The Umbaran kicked one of the droid's legs with his boot, causing it to roll over in a bundle of limbs. "Looks like a spider," he muttered.
"We'll need to classify it, for ease of communication," Captain Killion piped in from behind. "Might I suggest Arachne as a suitable codename?"
"Awesome," Bentre muttered as he continued to prod the artificial, human-sized (aside from the whole eight-legged freak thing it had going on) droid.
Atra's eyes narrowed nearly imperceptibly as he looked down at Stahoes. "You know, you could try being a little less excited about this," the Quaestor's tone turned to ice, "what with it trying to kill me and all."
Bentre winced noticeably, turning his gaze up towards Atra before responding. "At least we have an idea of what we're up against now," he said.
"Do we?" Atra retorted with a raised eyebrow, wiping blood from the gash on his cheek where the Arachne-type droid's legs had managed to cut him. He turned without another word, heading back towards the other members of the team.