AlaarRinn
This run-on competition isn't about you, or your character! Well, not quite anyway. The story we will weave from now throughout the month of September is about a weapon as it goes through its own unique lifetime.
Everything has a beginning. Everything ages. Everything eventually falls to dust. But for a weapon, the time between its creation and its destruction can be a long and complicated journey. In its lifetime, this particular weapon could have touched every one of your characters in some way, but the weapon is soon parted with and finds a new owner. Maybe one of your old characters used it to get out of a tense situation, only to have lost it during one of their more daring escapes. It might later have fallen in their enemy's hands as they pursued your character through the night. The decision is entirely yours.
---
Rules & Guidelines

Rules & Guidelines:

This run-on for Clan Scholae Palatinae.

Judging will be based on the fiction grading rubric. Level of cooperation with fellow house mates in the run-on will also be taken into consideration. This includes, but is not limited to, keeping a flow of continuity with the story, including other members in your own posts, not derailing the story for your own story.

Participation in this run-on will earn you Clusters of Ice and 3rd level Crescents. Participation will be manually added to the competition listing for this run-on at the end of the event if you haven't subscribed.

As usual, double posting is not allowed, and participants may not edit a post after another team member has subsequently posted.

Minimum word count: 250 words
Maximum word count: None
Minimum post count for individual qualification: 2 posts
Team qualification: None. There will be no teams as this is an individual run-on.
Maximum post count: None

For clarity and grading purposes, you must link the character sheet you are using to your post!

For continuity's sake, you can reserve a post, just don't hold up the story more than 24 hours!

---
Linking an old Character Sheet

Linking old Character Sheets

This is your chance to dust off some of those old characters that have been gathering dust for a while! If you want to include them into your post, simply link your old character sheet by using Markdown the first time you name your character in your Run-on Post.

For example, typing the following at the beginning of your post:

[Calindra]: https://www.darkjedibrotherhood.com/character_sheets/2363


And then using the tag in your text as follows:

[Calindra] was a nervous Neophyte, and newly indoctrinated into the Brotherhood (...)


Will link up your old character sheet so that we can go back and look up its powers and skills (which is important for grading purposes). If you did it correctly, it should show up like this:

Calindra was a nervous Neophyte, and newly indoctrinated into the Brotherhood (…)
Other Helpful Hints

Other Helpful Hints:

You can write from your current character's point of view, that of another's character, or that of one of your previous characters or NPCs, but bear in mind, it is the object's story that we are telling…!
Remember Star Wars Realism Counts.
It always helps to have at least one other person proofread your work before posting.
Reserving posts helps prevent people from posting before you get yours in, but be courteous to your fellow housemates, and don't reserve a spot and then not post!!
---
Opening Prompt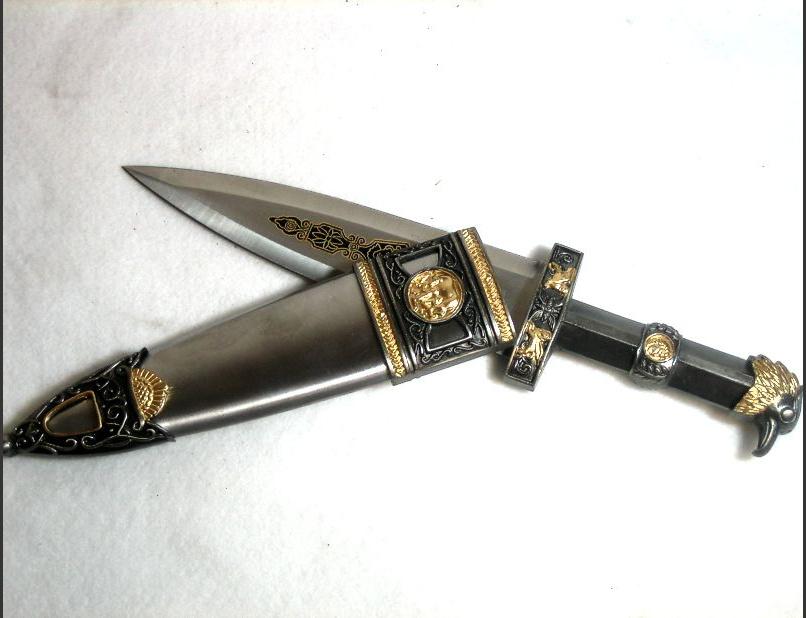 The smell of burning firewood and the rhythmic sound of a heavy hammer hitting metal resounded throughout the village as Uno set out to work on a what looked like a foot-long shiv of metal in the armory. He was a large torsoed man with powerful arms and sun-beaten, bearded face. His one good eye, was focused on the object on his anvil, as he carefully worked away with his hammer. With a final grunt, he struck one last time at the object before he shoved it back into the coals to warm it up.
A large meaty forearm whipped away at his sweaty brow; and with a satisfied sigh, he turned around to face the morning breeze as he patiently waited for the fire to soften the iron so that he could work on it some more. It was a perfect lazy morning according to him. His small indulgence over, he turns again towards the bellows and pulls out the piece of metal and continues from where he left off. There was something soothing about iron-working, and he took as much pleasure from his work as he derived from the pride of craftsmanship that went into everything he did. The forge echoed through the meadows and the villagers knew it was the beginning of a new day.
By the time the sleepy village had woken up and was finally up and about, the blade was submerged into a basin of cold water; the hissing of vapor mixed in with the sound of the crackling of fire as passersby waved at the blacksmith, who waved back pleasantly.
Noon finally came, and the hilt had been finished and the blade polished and sharpened. Uno weighed the dagger as he held it in his hand, brought it up to his eye for the hundredth time that morning, and nodded to himself. His thought interrupted by his young daughter's gurgling and cooing. "Lunch is ready," said his wife as he turned around.
"I've done it, Miranda! Look at that fine blade… the best I've ever done…!" He showed her the intricate work that had gone in the making of the handle, and the balance of the blade. It was perfect. His wife smiled at the pride in her husband's voice. "I think the last time you said that was when, Meg was born!" She laughed and teased the young babe in her arms. "Get washed up, husband… I'll not let you in my house with all that grime…! The dog won't recognize you and eat you alive…!"
Uno harrumphed happily and set his work down, and followed his wife inside. The sounds of a happy wife and family, and a cheerful father echoing out from the open door, but when he had kissed his wife to thank her for the meal and went back to his smithy, the blade was gone.