system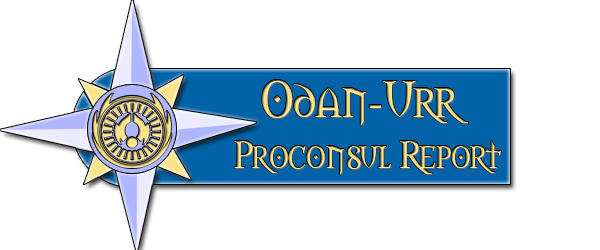 Greetings my fellow Odanites and onlookers from the Dark Side,
I missed a few beats with the PCON Pie newsletters but I'm back with a full report so strap in!
The featured art this month is a fabulous commission of Aaleesha, Alethia, and Turr by Ka Rolding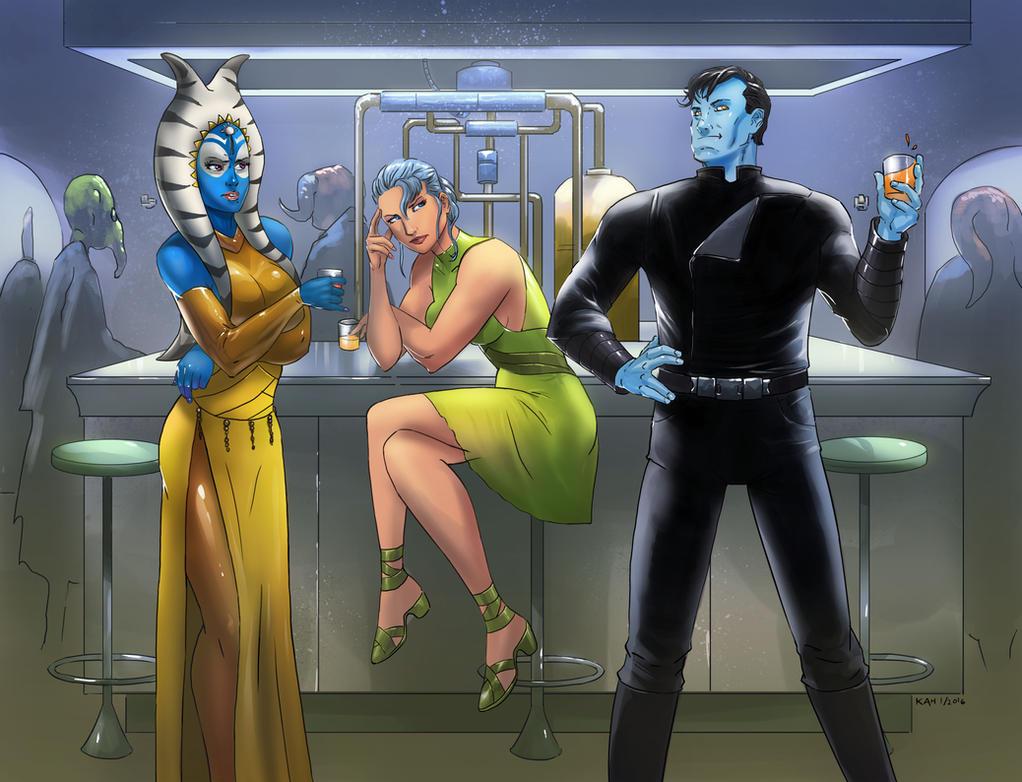 Be sure to check out his other work. He has a little cottage industry of doing commissions for DJB members. I have one in his queue myself :P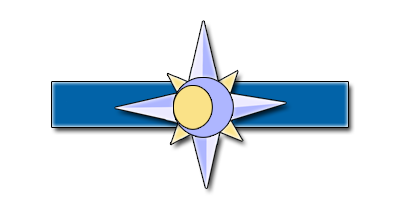 News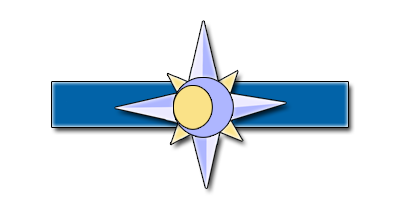 Lead from the Front
So the Clan is changing and the momentum of that change is accelerating. This is natural, I think, as we close out our first year as a clan. As we solidify our footing in the Brotherhood as not just a functioning clan but a successful one, certain shifts in culture are inevitable. One that people have expressed concern over and that I believe strongly in moving forward is a our leadership culture. Some of those concerns are based on misinterpretations or extrapolations of where I and others wish to take the Clan. So for this month's soapbox topic I'm going to lay out my philosophy on unit leadership in the Brotherhood.
So before I go into anything else I want to make one thing clear — we are not on some kind of slippery slope to activity quotas for general membership. I know many who founded Odan-Urr fled those kind of practices in the older clans back in the day but (1) nobody really does that because it doesn't work and kills morale and (2) leaders and members have different expectations. I generally look at the Clan in three different groups: general membership, senior members and sitting leaders with different expectations for each.
General Membership
General members are the customers...aka our bosses. The entire leadership structure exists to provide content to administratively care for and generally create a fun atmosphere for the membership. Leaders encourage activity. They do not demand it. The only exception to that are battleteams, which can set minimum retention standards if they so desire, but even then it's important not to go overboard and to remember who the real boss is — always the member. All that being said, an individual member is in control of their own career. It's the leader's job to recognize members, but numbers don't lie and leaders can't fabricate awards from thin air. Members wanting to advance need to put in the necessary effort to meet the requirements.
Senior Members
The next category is the senior membership: the upper equites, elders, former leaders and title holders. I separate these people from the general membership, in my mind, for a variety of reasons. First, they have generally paid their dues to get where they are and are rightly due a modicum of respect for that, regardless of where they sit in the structure or current activity level. They are not above the regular membership or the sitting leaders, but they have a distinct role to play as the elder statesmen of sorts the leadership and membership look to. In my mind a good senior member sets a positive example for the membership and supports the sitting leadership. Supporting doesn't mean blindly agreeing. Sage council can often prevent past mistakes from repeating themselves, but respect that if you're not the guy in the hotseat it's ultimately not your decision to make. What this mean is, the senior members are somewhere between regular members and sitting leaders as far as expectations go. Be a positive role model and support the guys in the trenches doing the building. But again, no activity quotas just a hope that you will help your junior members advance, evolve and prosper through your shared knowledge and experience.
Sitting Leaders
Now, sitting leaders are another matter entirely. When you take an official position your are stepping up to do a job and support the community, whether one is a senior member or regular member is entirely irrelevant. As such the expectations for a sitting leader are higher, and rightfully so. You can't expect someone to do something you are not willing to do yourself, which is why it is important that leaders lead from the front and set the example for members to follow. That is where the leadership culture needs to shift to, because frankly not all agree with it. This is certainly not limited to our clan, people across the entire Brotherhood differ on what a leader should be and what should be emphasized.
Historically speaking, we as a unit have emphasized content creation for positioned leaders which, don't get me wrong, is an inherent part of the job and very important. But here's my take: anyone can create content, not everyone can lead. Or put into common Brotherhood parlance: every leader must be a producer, but not every producer is a leader. Any member can create a comp, draft a unit story arc to submit to their leaders or help build the world. Leaders not only write stories and worldbuild, leaders engage with their members where they are; leaders directly motivate those under their care toward a common purpose and to reach their highest potential; leaders set the example which other members, be they a senior member or a newly joined one, follow in terms of presence, attitude and activity. Yes, that means the membership has to see you doing things, be it projects, supporting competitions or creating content. As a leader you set the tone, you raise the bar, you can't say "do all the things" and do nothing yourself because people see that and it either motivates them or kills morale.
What does all this mean for the Clan?
That's my take on leaders, senior members and general membership. I hold leaders to a high standard in my eyes and I will not engage in or allow the past abuses of outright bullying of the general membership to squeeze out activity. Leaders work for the benefit of the general membership, not the other way around.
Do you agree or disagree with what I've laid out? Where do you want to see the Clan's culture go from here? What do you, as members, expect from your leaders? I welcome comments below or discussion in clan channels. This is something we as a group need to talk about as we move forward.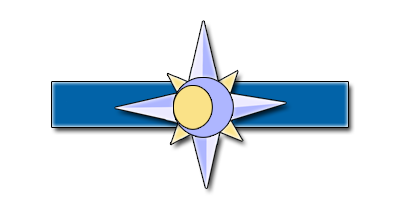 Visions of the Future
Hey, there's a feud coming?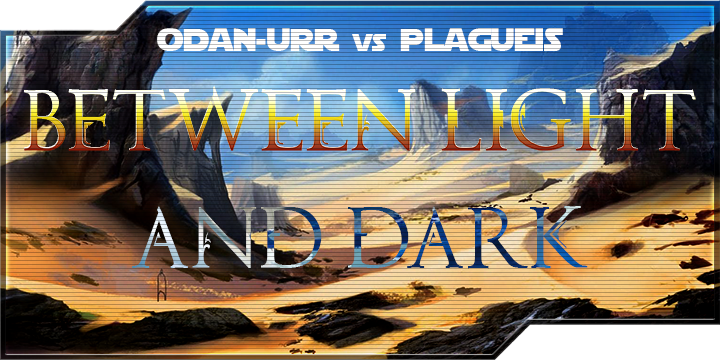 The feud is entering it's final phases and we are committed to launching this month so stay tuned! Your patience and hype has been greatly appreciated and we are working very hard to give the best product possible. Two clans and the Dark Council are involved so there's a lot of moving pieces.
Here are the currently ongoing projects:
"Clan 2.0" - So you'll notice the member rewarding bullet isn't here now. I'm shelving that for now and modifying the scope of the project. The addition of Gray Path, NFUs and Mercenaries has sort of created a problem with our existing clan lore and how we integrate members into the fictional council, the military and our lore. Also the way our clan interacts and integrates with our military has become convoluted and needs to be examined. To that end I have appointed Alethia "Arch" Achensova as the project lead to gather a team and prepare a proposal. Before you rush to the comments remember, this is just a proposal, the full document will be provided to the Clan for input and commentary prior to any changes. This proposal will cover:

Without retconning, update or replace the Treaty of New Tython to make the Clan the core of the planetary defense organization. Thus making the Consul the de facto commander of the KUDF. This will make things much simpler for integrating members.
Update/restructure the fictional Council of Urr to allow for NFU and non-Jedi members on equal standing.
Address the role of Houses in the military/planetary defense
Create some sort of unified rank structure that allows members to interact with military units and NPCs with full integration

Post-Knight mentorship program - On Hold until after the feud. This will be lead by Mako and Xantros. We will be looking for both mentors and our first class of students.

Wiki updating and maintenance - It's next sexy but there is no shortage of wiki work that needs to be done. The Houses and teams are leading their own drives but the Clan needs help too.

Armed forces restructuring - This is on hold indefinitely until more details are released on Possessions, canonization and how that will affect Clan armed forces. I have some names down already and when the time comes we will look to get this going quickly.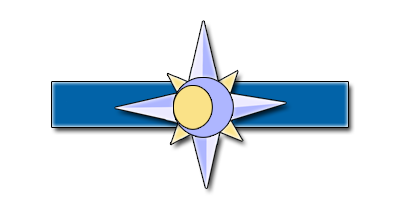 Competitions
Plenty of clan and DB-wide competitions to keep you satisfied until the feud :P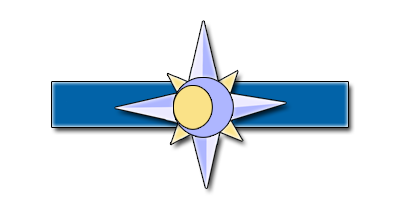 AskTurel
Vyr - #AskTurel How are the feud preparations coming? What do you expect from your members in the feud?
To be perfectly honest not quite as well as I'd like. All the leaders involved have been hit with the RL bat at some point. But we are committed to not only making this happen but doing it right. I kinda learned a lesson in Force Ascendant not to rush a product out the door, yeah don't like it linger forever in development but taking a little extra time to iron the details pays dividends in the end. Rest assured we are still committed to launching in the next few weeks.
As for members, I expect them to HAVE FUN because if you enjoy what you are doing you will usually do well at it. Also, SUPPORT EACH OTHER this is a team battle and we win as a clan. Everyone knows what they can or can't do and I'm just as proud of the person with a busy RL who knocks out some puzzles and Pazaak games when they can on mobile internet as the young up and comer who does all the things.
Cartel - #askturel Um, ya, ah if you could uh, fit my massive battle station in your cargo bay, uh that would be great
Your battle station isn't nearly as "massive" as you've been led to believe. You've been lied to my friend. But it's not about the size of the station, or something.
Wally - #askturel who is your daddy and what does he do?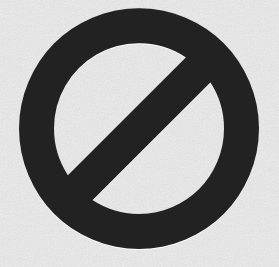 Kaira/Aerwin - #AskTurel What is your favorite star wars scene and why?
Across all SW media, it's the redemption of Ulic Qel-Droma where (spoilers) he dies a Jedi Master and fades into the Force. Much feels. In the movies and TV...um...probably in ROTJ when Luke casts his saber aside and goes "I am a Jedi, like my father before me."
Edgar - #askturel Besides the feud are there other big plans or storylines being worked on for the Clan that will take place after the feud?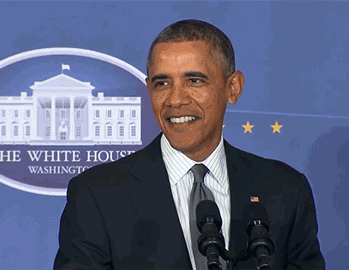 Well nothing is firmly on the board at this moment. I would like to give the Houses and Teams a chance to develop and launch their own stories. When a proposal for changing our clan structure IC (see the projects section).
Esca - #AskTurel - Does Turel still have flashbacks about a certain bridge?
Okay so I have to give some context here so people get the reference. So in character Turel lives in fear of Arcia and it all started during the last GJW where she was injured during a firefight and he ran up to help her but ended up staring down her blouse while they were being shot at. Needless to say once they were safe and there was a lull in the fighting she kicked him in the man bits so hard he was probably pissing blood the rest of the war. To this day he instinctively cups his junk when she glares at him.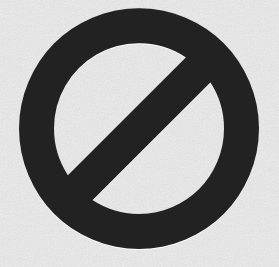 Mako - #AskTurel will you always be my bro?
…Always
Len - #AskTurel Red or Green?
Green. cuts wire BEEEEEEP
Seraphol - #AskTurel With the upcoming 1 year anniversary of OU becoming a Clan, do we have any comp ideas for a "birthday" type celebration? Something like what we had a few months ago?
Anniversary...riiiight. I'd never forget our anniversary baby. I totally have something extra special planned. :P
Seriously thanks for bringing this up. Assuming the feud is concluded by then we will have a light celebration mini-event and will recognize some of our longtime members.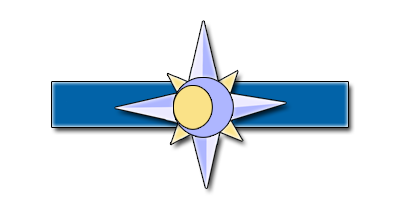 TL;DR
JOBS! APPLY FOR ALL THE THINGS!

Always lead from the front!

The Feud is coming...we promise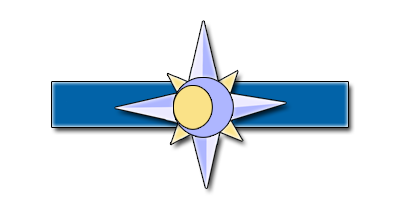 Closing
That's it for now, stay tuned for teasers on the event in the upcoming Consul report.
Your humble servant,
Turel Sorenn Proconsul, Clan Odan-Urr
---
This is a companion discussion topic for the original entry at
https://www.darkjedibrotherhood.com/news/reports-odan-urr-proconsul-report-feburary-2016