VivackusKavon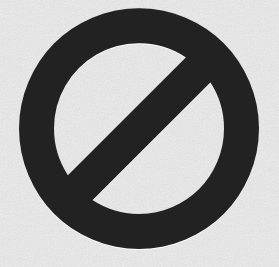 This thread will be where I'll post the weekly fiction updates for the Restoration event. You can find the background fiction detailing the major events for the Clan during the Great Jedi War here.
#Chapter I
---
[ACC Ravager]
[Command Center]
[Landed on Korriban]
[Two weeks after the fighting subsided]
Teylas Ramar walked into the command center of the ship to see the assemblage of Plagueis' leadership and main forces gathered. As the largest craft that the clan had landed on Korriban, the Ravager was the most valuable military asset that Plagueis retained after the double-cross from Esoteric. The Plagueian leaders had been coming together daily since then in order to update one another on situation reports.
The Anzat started as he approached the group surrounding a holographic projector, "I think we finally have the ship fully repaired – or at least as much as we possibly can. It will probably be a rough ride to get the ship off of the surface, but once she's in space we should be okay. I wouldn't recommend any heavy firefights."
"Patrols are still continuing around the clock on the perimeter we set up. No major incursions yet. It seems most of the other forces have left a while ago," Furios updated as he had been put in charge of the security of the temporary Plagueian headquarters.
"Is it time we get back to the Anchorage?" a voice came from the crowd.
Callus spoke up, "With what, exactly?" he snapped.
"We aren't even aware of how many of our personnel are still alive. We just know that enemy forces have control of our assets," Kz'set replied.
"We should make an attempt with the Ravager to take back the Anchorage," Furios chirped up.
A few laughs came, including one from Furios himself, but the frustration of the their situation was still on the breath of many of the remaining leadership.
"At least the Anchorage's defenses would make it nice and short," Callus responded.
Kz'set seemed uneasy from where Teylas was standing, and his words echoed it even further: "I refuse to allow my forces to be used against us. We will reclaim these assets as soon as we figure out how."
"Your forces?" Teylas scoffed, almost caught off guard by the bolstering pompousness of the bug's claim. Kz'set turned to face the Anzat, but before he could respond Teylas continued the verbal assault. "It's your reckless, duplicitous pursuit of power that got us into this situation in the first place. I would be well within my rights to execute you right here and now for your treasonous actions." The calm, but cold words left Teylas mouth as if he was completely unshaken by the events, but his words were fire hot in the ears of the others. They had all been stranded on Korrbian for weeks now, and for the most part Kz'set had been avoiding both of the Quaestors. The schism among the clan that had brought upon the current situation had never been resolved - or even discussed openly; would this be the boiling point?
Callus shuffled slightly closer to Teylas, as if to assure Kz'set that if he desired to make a move, it was going to have to be against both Quaestors. It wasn't particularly a smart move, which is why Teylas knew picking a fight then and there was more applicable than anywhere else. One on one, Teylas was confident that he was more than enough for Kz'set to handle in combat. However, that wasn't the point. The point was to reaffirm to everyone else that Kz'set, despite his delusions of grandeur, was not in command. At that point, no one was, as there wasn't much to be in charge of.
"Fighting won't return us the power we once had," Dralin spoke up, cutting through the silence.
"He's right. We need to figure out what we're going to do. What about Admiral Ranin? Do we know if she's even alive?" Selika stepped forward slightly attempting to ease the tension of the situation.
Kz'set looked back at Teylas once more, "You were in direct contact with her during the conflict."
"We lost contact halfway through. Viv and I weren't sure if it was interference from everything going on here, or something bad happened to her."
"Or she defected." Callus interjected darkly.
"Doubtful that Drax would have given her the chance." Kz'set responded.
"With or without her, we're going to need to take back the Transcendent," Furios suggested.
A collective groan overcame the group before quickly dying down.
"Not with what we currently have, that's for sure," Callus quipped. "What, the Ravager, a few fighters… maybe the transports we have?"
Everyone was in agreement for the first time in as long as Teylas could remember. It would be suicide mission, but Furios was right: they needed the Transcendent.
"Surely we have some allies that could assist us?" Callus turned to Kz'set and Teylas.
Kz'set nodded, "Perhaps but…"
Teylas continued, "… they'd rather see us like this, than at full force. Most of our 'allies' only act that way because they feared us. What is there to fear now? They're better off with us in this shattered state. We haven't had word from the Saraask'ar either."
"Do we not have financial assets we could promise to the other clans of the Dark Brotherhood in return for their assistance?" Selika suggested.
Callus laughed, "After what we just did? We're lucky they haven't wiped us off the face of this planet."
"What abo–" another bad idea was about to come out when suddenly the communicator attached to Teylas' belt began to glisten and beep with activity.
He pulled it from his belt and placed it in front of him. As he activated it, the blue hue of the holocomm reflected off of the surrounding faces. The Anzat smiled, "Admiral Ranin. We were just talking about you…"
"Is this a secure line?" she hastened to ask.
"Yes. I tied it through the Ravager's long range communications systems so that if you called with your encryption code, it would go directly to my holocomm. We're all here," Teylas explained, noticing the menacing glare he was getting from the Verpine Kz'set. Teylas shrugged, "What? You think anyone here trusted you after what you just tried to pull?"
He turned his attention back to the the holocomm, "What took you so long?"
She smirked slightly and sighed at the same time, "Oh you know, ran into a little trouble…"